This past weekend, The Golden Globes Awards took place. It is the perfect scenario to have a great selection of stars and an even broader selection of beautiful gowns and styles. I just can't say more about it. You'll have to see my favorite ones from this year.
I have a list of my top 5 gowns and the celebrities who wore them,
Starting at
Number 5
, is Shaun Robinson in a gorgeous Emerald green gown by Pamella Roland. I think it complements her skin in the right way, the line of the dress hugs her curves very well and makes her look radiant.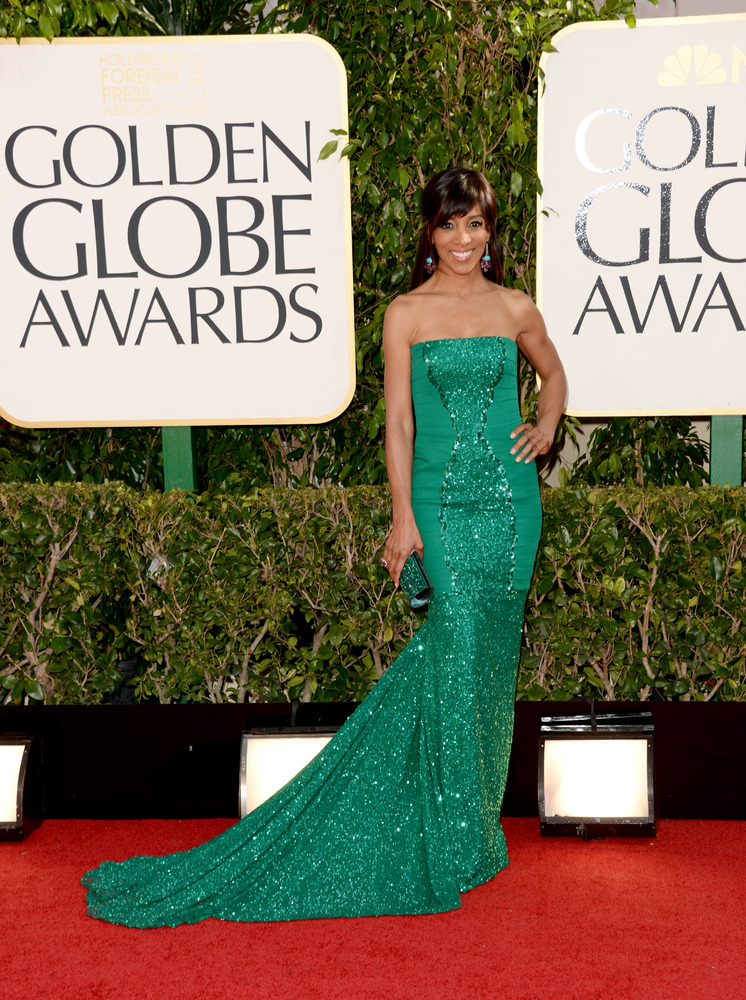 In Number 4, is Leah Michele in this really beautiful off white dress by Elie Saab with the exposed leg and a conservative neck line to balance it all.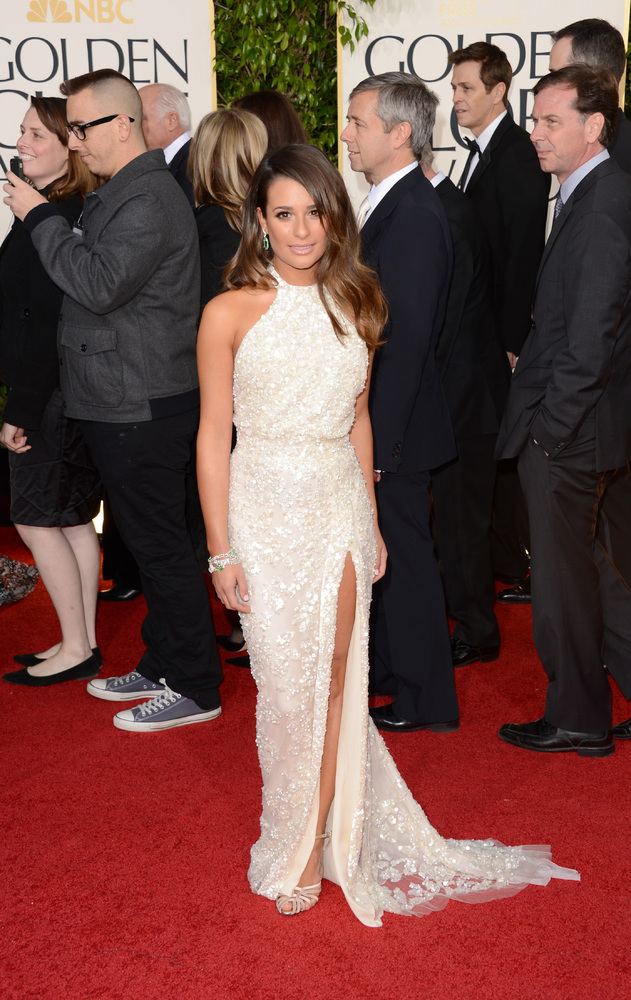 Number 3 brings us Jessica Alba in Oscar de la Renta, a gorgeous and complementing figure on her body and the color peach with her skin just makes her stand out.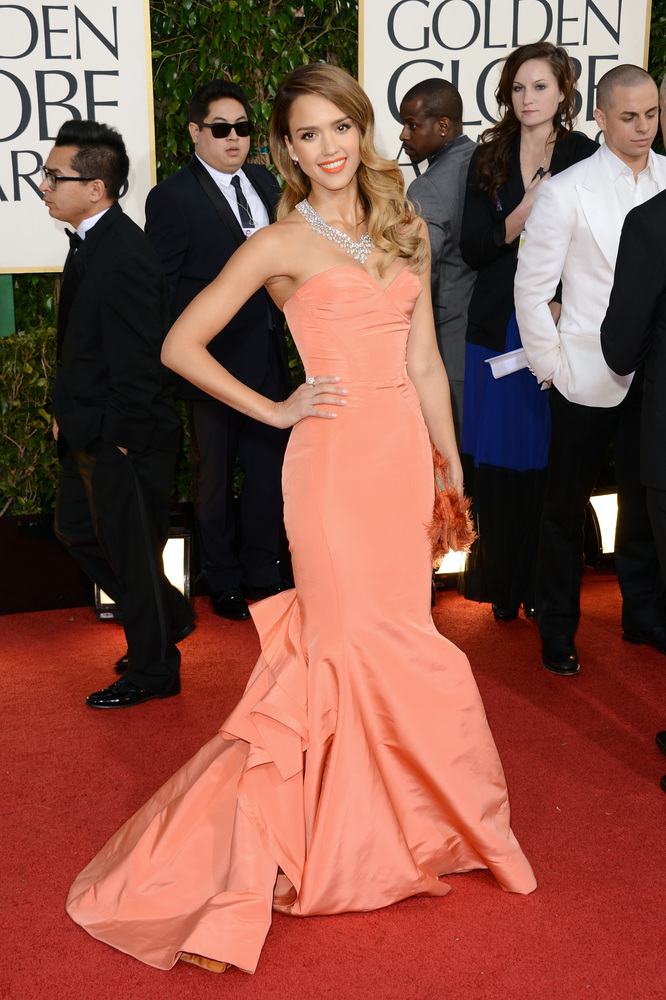 Number 2 comes with Jennifer Laurence in an exquisite coral Dior Haute Couture gown. I am in love with it and was a tough decision on making it number 2 or number 1 but this actually ties as a number 1 because the next gown I'm going to show is just as beautiful as this one is.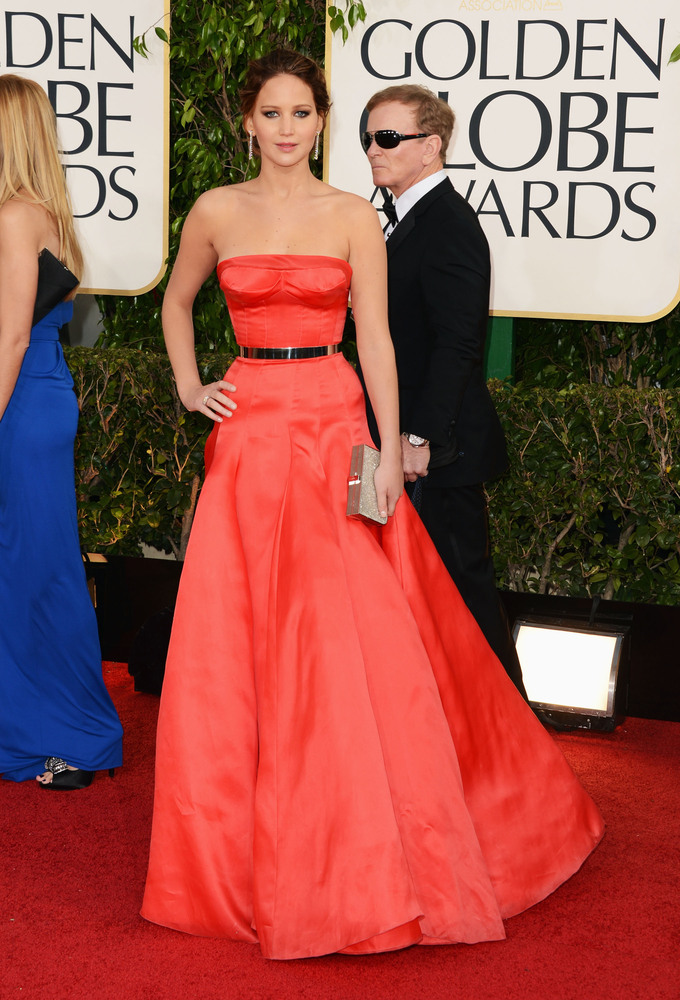 And last but not least, my top pick of them all, Number 1 spot is for Sofia Vergara's breath-taking black gown by Michael Cinco, an upcoming designer. The Sweetheart line, the sparkles, the glitter and the sequins make it just more special and makes me want to steal that dress that looks like a million dollars worth of it.
Which where your favorite dresses in this Award show? Which made it to your top 5? leave it in the comments bellow or email me or tweet me, or maybe not :( #foreveralone
love you guys!
the rest of the pictures are from
here
.